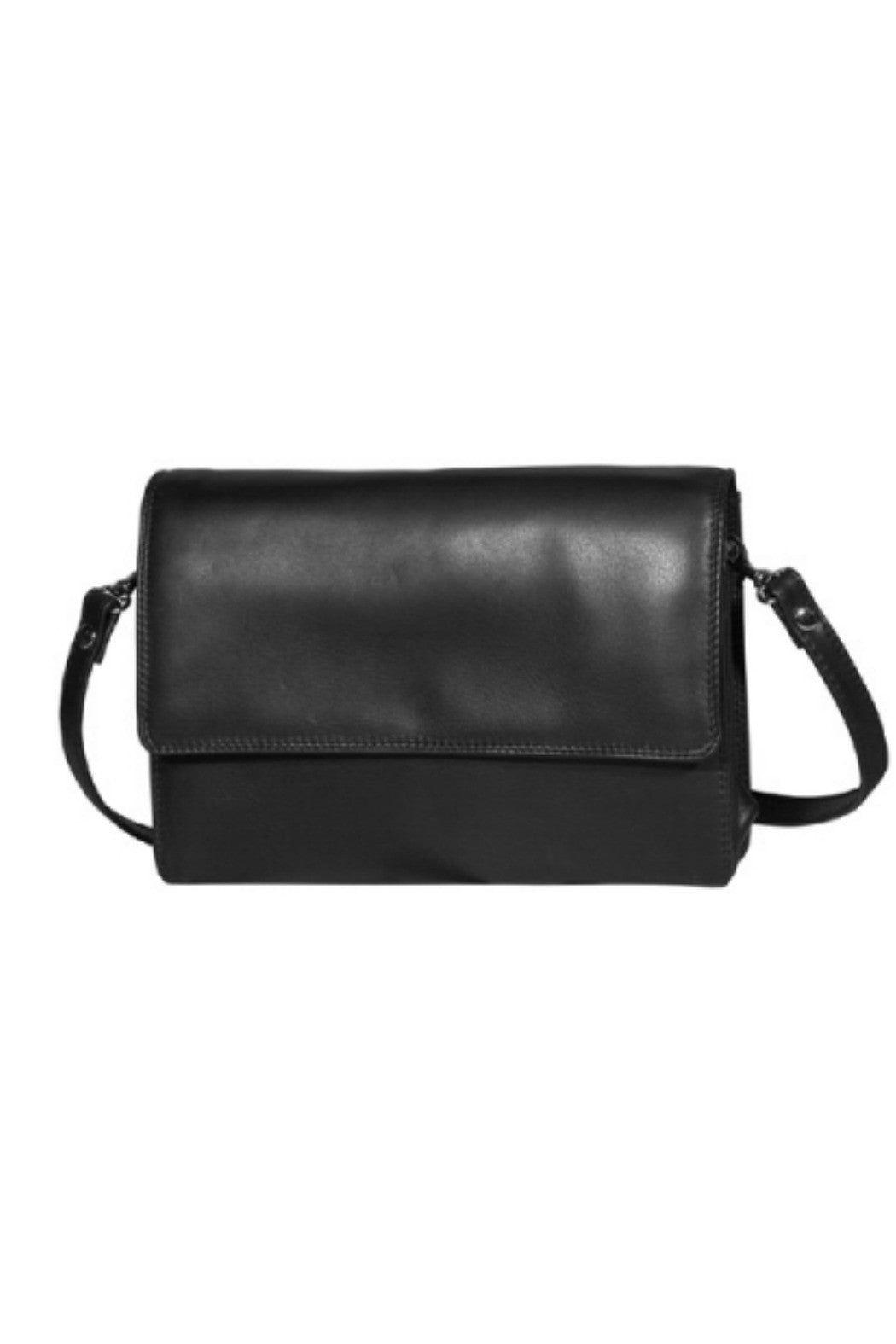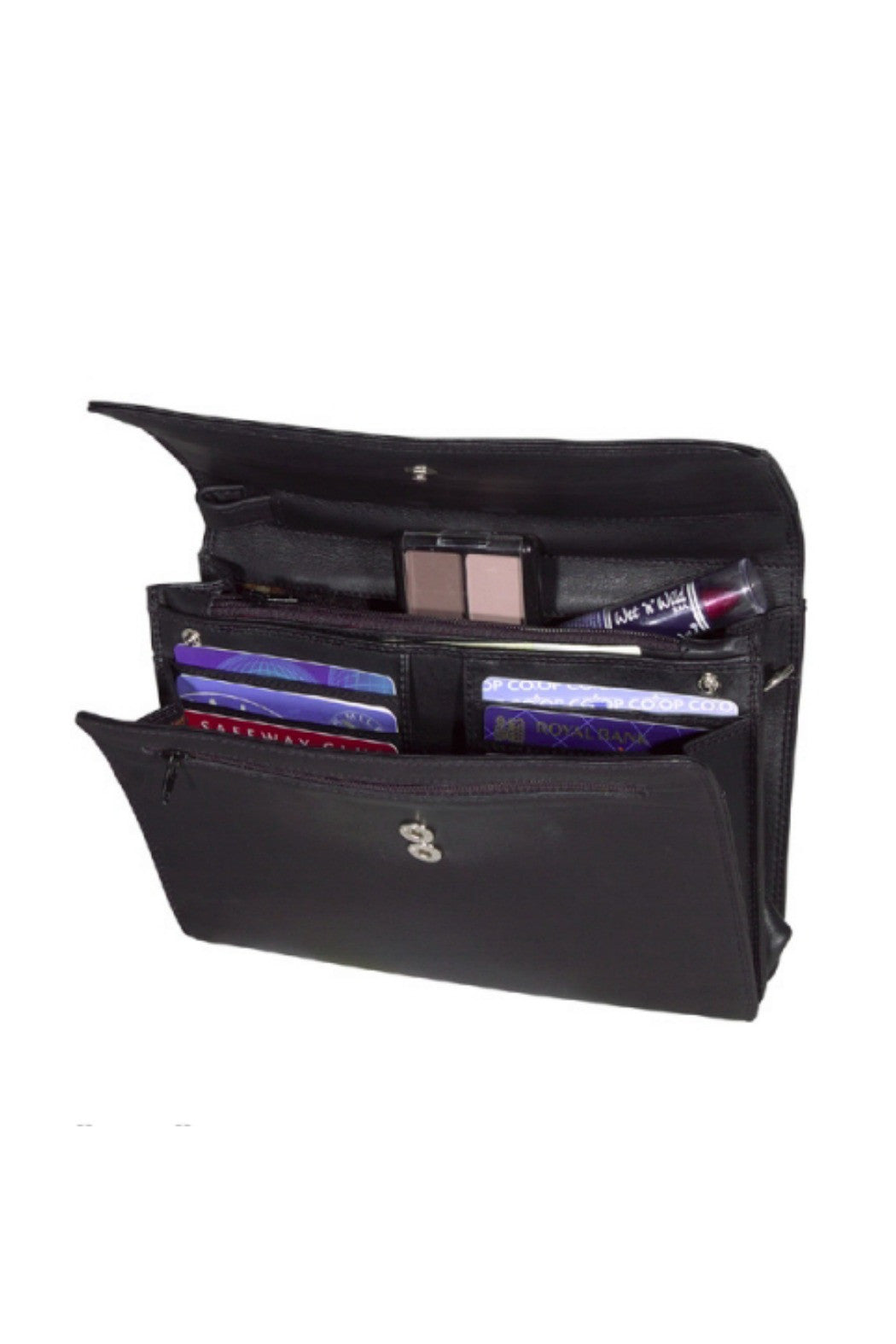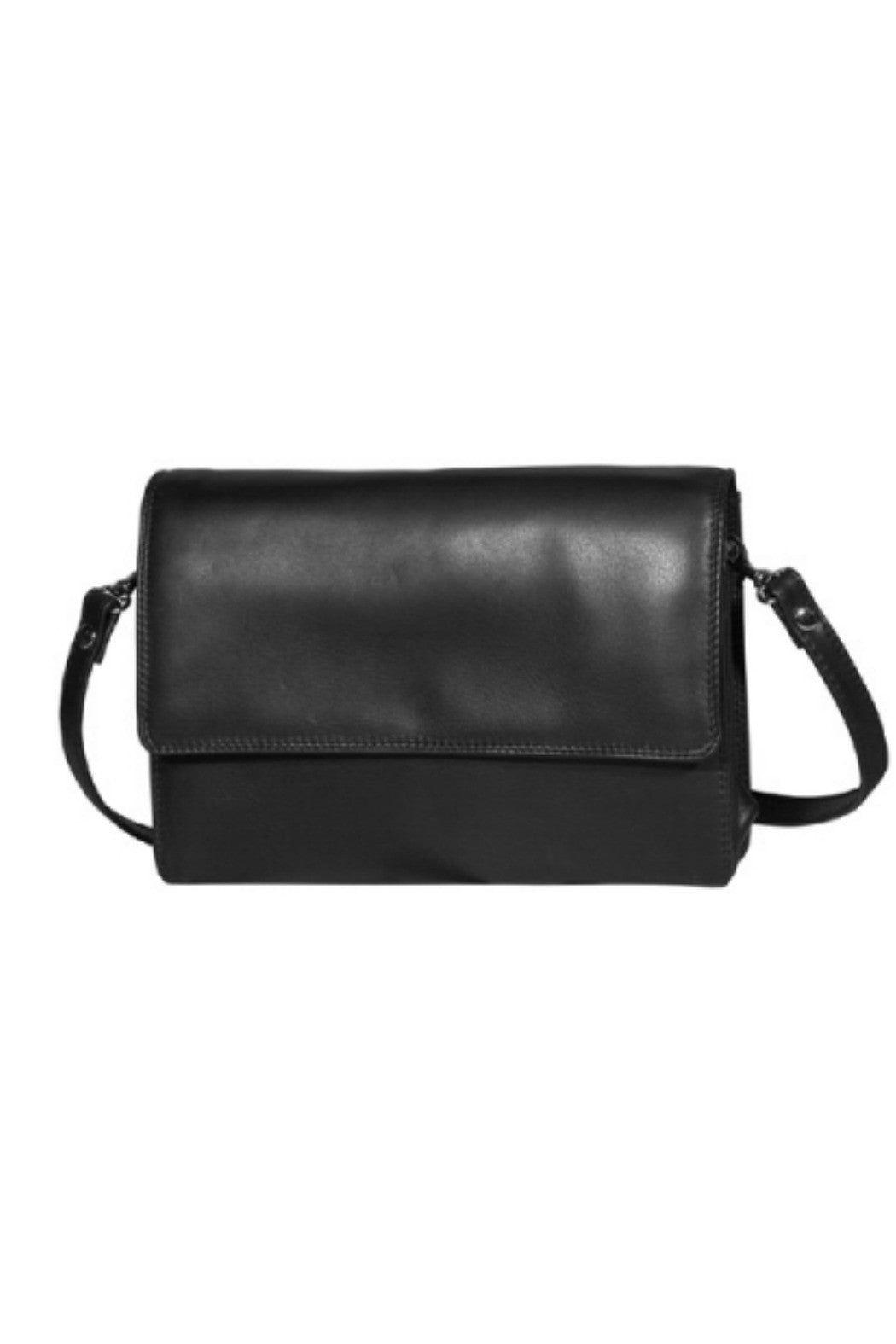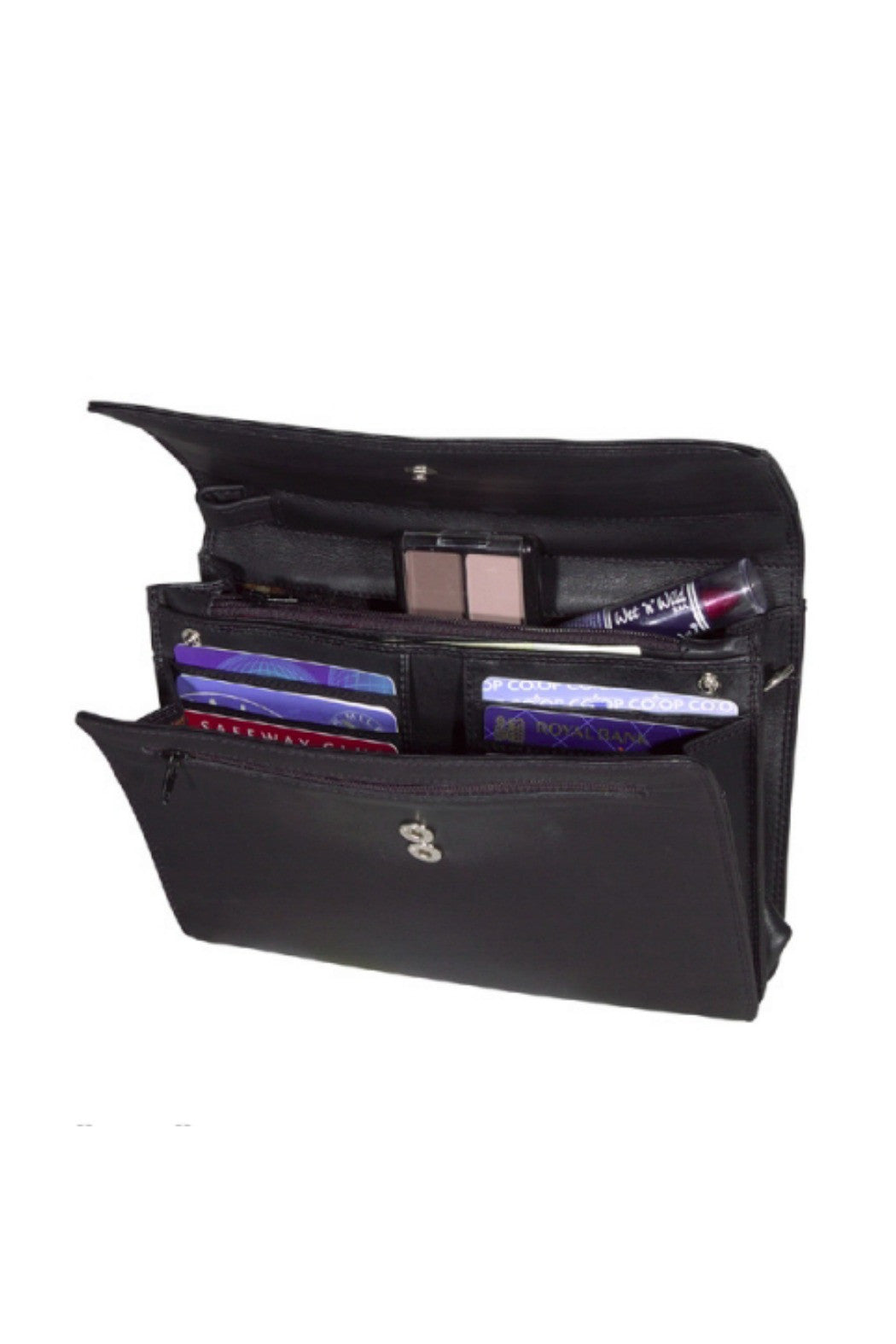 When you first get your bag you will notice a front flap with a metal snap closure. Under this flap is your main compartment.
First you will notice a zipper pocket for smaller items you want separate. Next you will two compartments to the bag.
This first compartment has an organizer with a gusseted mouth for a wide mouth for easy access. This organizer contains 8 credit card slots, two drop pockets, and two sleeves for paper currency or receipts.
There are two metal snaps on the two corners of the organizer to keep it secure.
The second compartment has room to hold a cell phone, camera and an eye glass case. There are three zipper pockets through out this area for smaller items you want separate and secure.
There is a pocket on the rear exterior of the bag that is kept closed with a magloc. This is a good place for items you want easy access to.
With this organizer you will get a retractable wrist strap as well as a removable shoulder strap.
Share:
View full details